Disclaimer: None of these authors or anyone have asked me to say good things about these books and all these opinions are my own.

So if you guys know me, you will know that I really love books and enjoy reading them - many of these books were released a while ago, but I was waiting for some really good books to come up to show you guys.
This is a magnificent book made by one of my favourite YouTubers - Tanya Burr. She has such a way with words and I enjoyed this book so much. It's more like a guide kind of book, with many tips and recipes along the way. It's so heart-warming and if you like these kind of books you will definitely enjoy this, she's also such a beautiful person. My age rating for it is 10+
Go check out her YouTube channel: https://www.youtube.com/user/pixi2woo
I promise not all of these are YouTuber's books, but this book is magnificently written I just had to include it. As you know I did a book review of the first book of Girl Online and it was beautiful and I read the second one a while back and I found it absolutely amazing and I just had to include it.
It's about a girl called Penny and her rock star boyfriend Noah who is going on tour and Penny goes along with him. There are a lot of ups and downs and fame is putting strain on their relationship. I just love the characters Penny and Noah and find them just #CoupleGoals! I find that Zoe has such a way with words and her books just take you on an adventure. I definitely recommend this book :)
My age rating for this is 11+
Check out Zoe's channel: https://www.youtube.com/user/zoella280390
3) The Chocolate Box Girls: Summer's Dream - Cathy Cassidy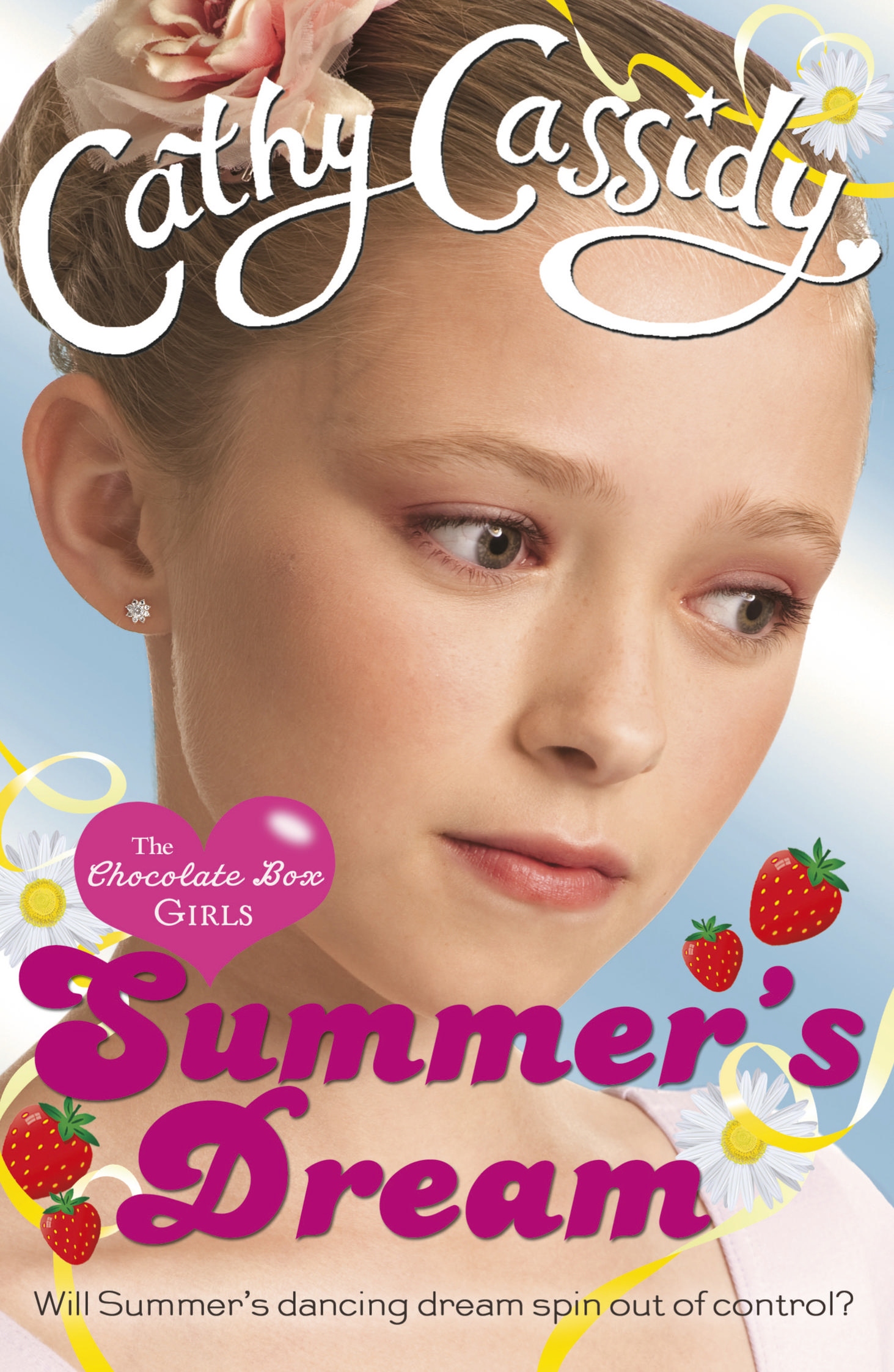 I am completely in love with Cathy Cassidy's books, they are amazingly thought through and I think this is my favourite. All the other girls have their own books (Marshmellow Skye/Cherry Crush/Sweet Honey/Coco Caramel.) It's a book about anxiety, depression and anorexia. This girl, Summer, is such an amazing ballet dancer and has the chance of a life time to win a scholarship to a great ballet school. But then she starts suffering from anorexia. It's such a beautiful story, it will make you smile and cry.
My age rating for this is 10+
4) The Hobbit - J.R.R. Tolkien
This book may not please everybody's tastes, but it's well written. It's about a hobbit (a made up creature just like dwarves and elves) having to go on an adventure with some a wizard called Gandalf and some dwarves. It's very upbeat and keeps you on your toes, everything is very unexpected and WARNING: it draws you in!!!
Age Rating: 12+ Some violence... I dunno :D
5) Secrets and Dreams - Jean Ure
This is my final book, it's a beautiful book about a girl called Zoe and her parents win the lottery. They get to choose one big thing each and Zoe chooses to go to boarding school. She meets this girl called Rachel who is very peculiar and they seem to have made a friendship straightaway, the others find her a little odd and Rachel isn't that keen. Until she goes to Rachel's home and Zoe notices something isn't at all normal in Rachel's home.
I just love this, it's so full of friendship and love and it's just a rollercoaster.
So guys, that's my book review, I hope you liked it.
Contact email: yosraaaxox@hotmail.com